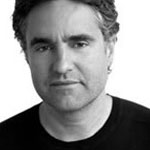 Bruce Croxon
Advisor
Long before "social networking" became a buzzword, Bruce made his mark as a digital pioneer by co-founding the beginnings of Lavalife in 1988. Under his direction, this early tech start-up grew into the marquee brand in online dating with over 2,000,000 users (and countless successful marriages!). After its spectacular rise and with the support of his partners, he led the sale of the company to a stunning 180-million dollars.
He currently helms Round13, a company dedicated to incubating and investing in digital start-ups like Salt & Pepper, Sprigg Software, Walkaway Canada, and Mobilemiser.com. He also peruses investments in the health and wellness sector, owning Vida, a chain of high-end holistic spas on the west coast of Canada. As an investor on CBC Dragons' Den, Bruce is keenly adding a broad range of businesses and products to his portfolio that tap into his passion for digital media, health, and marketing.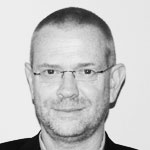 Chris Curtis
CTO, Co-Founder
Chris began his career 34 years ago in the City of London financial district, trading and broking in the bond and derivatives markets. 16 years later he relocated to Canada, transitioning to the emerging IT sector and quickly assuming management responsibilities as a lead programmer and then CTO.
As the technology founder for Now Solutions Group, his understanding of programming methodologies and business process management has resulted in an innovative analysis of real-world problems, leading to the patent-protected technology now being rolled out accross multiple vertical markets.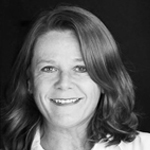 Leslie Fleming
Business Development Executive
Leslie has 30+ years in the Insurance Industry, working her way up from Junior to Chief Underwriter throughout Canadian, US and UK markets.
Early in her career, Leslie recognized the need for systems and end-to-end processing as being vital to the Insurance Industry. She has been responsible for managing a variety of teams and system implementations for underwriting, reinsurance, new business, in-force business, claims and call centers. She has a deep understanding of end-to-process, legislation and regulations; along with the tools and systems currently available to carriers. Leslie has made a career of increasing productivity and reducing cycle time, while keeping unit costs down without sacrificing the customer experience.
Leslie has also been actively involved in supporting the Industry on every level; She's served as Chair of the CIU (Canadian Institute of Underwriters), as well as spent terms on the MIB Advisory Group, AHOU Planning Committee, and the ALU Program Committee.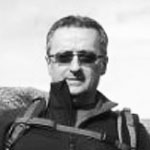 Ron Moore
Advisor
Marketing innovator Ron Moore, is a native of Glasgow, Scotland who began his communications career in 1972 as a producer with CFPL Broadcasting in London, Ontario. Ron's agency career started in 1977 when he founded Mariposa Communications. Over the next two decades he built the company into one of the most highly regarded marketing communications firms in North America, with clients in the pharmaceutical, packaged goods and financial-services sectors in Canada and the USA. In 1992, Ron founded the first direct-response television agency in Canada – Channel 500. After selling his interest in the Mariposa Group in 1995, he founded successful, digital stock image house EclectiCollections™ and then his current agency SONAR | mediathink in 1996. SONAR has developed a reputation as an agency that can provide unique insight and innovative solutions for complex business problems and opportunities.
His contribution to his clients' businesses have include the marketing strategy, tactics and creative development for programs that included branding, sponsorship, product launches, sales promotion, advertising, event-marketing, branded content and digital solutions for clients such as GSK, VISA, IBM, Melita Coffee, Searle, AIM, Sanofi, Estée Lauder, Rogers, Bayer, Bell, CIBC, The Royal Bank of Canada, Investors Group, Sappi, Lindt, and Enbridge.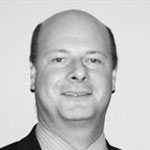 Arthur Rowland
Advisor
Arthur began his Insurance career as a sales representative for Abbey Life Assurance Company. Based In Bromley, South London, Arthur moved into Management being the Branch Manager in charge of over 60 Sales Representatives. Arthur was Head hunted to a rival Insurance Company, Allied Dunbar, where his role was Senior Branch Manager.
Arthur Immigrated to Canada in 1997 where he spent three years as manager of the agency branch in Vancouver for Standard Life. In 2000 he was asked to take on the B.C Region for AIG Life of Canada as the Regional Sales Director. In 2003, he was promoted to Regional Director for the Western Provinces.
Arthur left AIG Life of Canada in 2008, where he started up Churchill Insurance Brokerage Services as the President and CEO.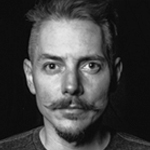 Adam Simpson
CMO
Adam has over 23 years of professional experience in interactive media and web technology solutions. He was the co-founder of DN Media Group, a collective of digital media professionals and pioneers focused on the strategic development of corporate, national brand communications and marketing for businesses in Canada and abroad. He's provided innovative solutions to a variety of diverse of clients from around the world, offering him a unique perspective to different business climates and cultures. He's had the pleasure of working with such notably diverse organizations as Toshiba Canada, HBC, LCL, Church & Dwight, Wal-Mart, the Marshall McLuhan Institute, the Heart & Stroke Foundation, the Conservative Party of Canada, Blizzard Entertainment and Microsoft . He also has several digital entertainment titles to his credit.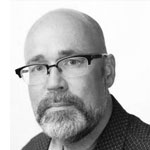 Mark Surman
Advisor
A community activist and technology executive of 20+ years, Mark currently serves as Executive Director of Mozilla, makers of Firefox and one of the largest social enterprises in the world. At Mozilla, he is focused on using the open technology and ethos of the web to transform fields such as education, journalism and filmmaking. Prior to Mozilla, Mark served as the Director of Telecentre.org, a $26M initiative to connect community technology centres around the world supported by Microsoft, Canada's International Development Research Centre, and the Swiss Development Cooperation. Earlier in his career, Mark worked as a consultant and social entreprenuer working on technology projects for organizations as diverse as Government of Canada, 211 Toronto, the Association for Progressive Communications and the Canadian Labour Congress. In the early 1990s, he started the web development arm of Canada's first nationwide non-profit internet provider. Mark has raised more than $30M for projects he has led, authored two books, presented at 100+ conferences, written dozens of papers, and traveled to more than 40 countries. Mark holds a BA in the History of Community Media from the University of Toronto. He was also awarded a Shuttleworth Foundation Fellowship in 2008 to to explore the application of open source thinking to the field of philanthropy.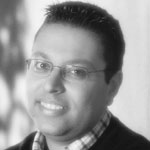 Salim Teja
Advisor
Salim is an experienced entrepreneur and investor with deep industry experience in digital media. Salim is the Managing Partner of Decode Ventures, a seed fund focused on early stage technology ventures. Prior to Decode, Salim was Chief Operating Officer at CX Digital, a leading online ad network, where he led advertising sales and network operations. Prior to joining CX Digital, Salim was Chief Operating Officer with b5media, a leading publisher of blog content. Prior to b5media, Salim was a Partner with Brightspark Ventures, an early-stage venture capital firm, where he led investments including Radian6 (recently acquired by Salesforce.com).
Salim was also Co-Founder and Vice President of Sales and Business Development for MobShop Inc, a pioneer in group buying commerce funded by GE Capital, Visa International, Mayfield Fund and Marc Andreessen.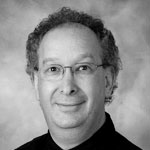 Howard H. Thaw
COO, Chair, Advisor
Business Evolutionist – Fixer. Results-driven executive with 30+ years of leadership experience in technology, consumer, medical, aviation, manufacturing & knowledge-based businesses; private/public sectors.Co-authored 13 patent applications. Following a distinguished career in Medical Research & later Computer Security – founder & visionary behind TCT-ThunderByte, first anti-virus software company to integrate heuristic virus scanning, detection & notification into modern day e-mail. Creative mastermind behind award-winning DataSafe encryption software, recognized by Windows magazine as the Encryption Product of the Year — leading to acquisition by California-based NovaStor Corporation. Co-founder of iotum, a social and mobile conference calling company that empowers conversations by connecting people where, when and how they choose.Selectively works with emerging technology companies, their directors, advisors and investors in the Americas and Europe providing experienced guidance to navigate business issues / crisis and building momentum – creating, delivering and capturing value.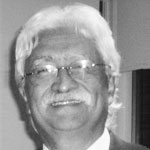 Mike Velshi
Advisor
Mike has over 30 years of experience as an executive in the financial sector. He has worked in Africa, Europe, North America and India. In Canada, he was the CTO of Royal Bank of Canada, and prior to that CIO at National Trust and Royal Trust. He is currently on the board of Outside Intelligence, a Search-based Application (SBA) company, where he has worked for the last two years in growing the company. He has consulted for the Government of Canada, Municipal Property Assessment Corporation, and Brookfield Asset Management, both as Chairman of their VC Fund and creating their outsourcing and real estate services in India.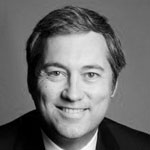 Richard Woodruff
Executive VP
Richard is a sales executive with over 25 years experience in the networking communications technology and internet-based services industries. Prior to joining Cisco in 1996, Richard held direct sales, distributor management, and business development assignments with Nortel and Kasten Chase Applied Research. In these roles, he developed an early understanding of internet technologies and business models, and has maintained his working life on the leading edge of this industry's market and technology transitions.
Richard spent 14 years in sales and sales management at Cisco Systems. His roles included major account management of Canadian internet service suppliers and Bell Canada, where he established sales records, and sales management directing Cisco's commercial sales and partner operations in Western Canada. In this capacity, he was charged with accelerating the growth of Cisco's market share by coordinating the activities of a direct sales force, while establishing and sustaining strong channel partner relationships, and implementing focused marketing and sales campaigns. He lead the growth of his region from $C45M to build a $C140M business with a geographically diverse, cross-functional sales and support team, leading them to exceed targets and achieve record results.
In 2011, Richard co-founded Mojio Inc. (www.moj.io) with three partners. Together they created an innovative connected car service with a differentiated product channel strategy, selling Mojio as an OEM service though mobile operators globally. Richard served as head of sales on the executive team, responsible for the successful sales and contract negotiations of Mojio OEM service to 7 cellular carriers in 5 countries on 3 continents. By the end of 2017, Mojio was managing more than 500,000 active in-car cellular devices with growth targets to over 1M by the end of 2018. Annulalized revenues exceeded $C6M with 65 employees in offices in Canada, the US, and Europe. The company has successfully completed Series A venture funding of $C15M and Series B funding of $C20M from strategic investors representing mobile operator funds.